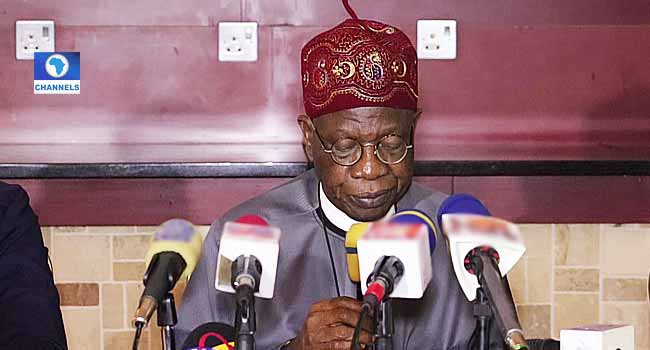 The All Progressives Congress (APC)-led Federal Government, has continued to score itself high in its performance since assuming office in 2015.
At a press conference in Lagos on Monday, the Minister of Information, Mr Lai Mohammed, said the government has kept faith with Nigerians and it remains determined to make the lives of citizens even better.
Mr Mohammed said some of the achievement range from efforts in agriculture especially the rice production initiative, to the fight against corruption and insecurity.
He said, "This administration has kept its social contract with the Nigerian people by delivering all its campaign promises.
"We are putting our nation on the path of sustainable growth and development, diversifying our economy like never before, tackling corruption at its very core and devising creative measures to secure lives and property.
"After just three years, Nigeria is rising again like a phoenix from years of massive looting of the national treasury, misgovernance and crashed oil prices.
"Under the able, focused and patriotic leadership of President Muhammadu Buhari this administration has recorded many firsts in so short a time – achievements that are beginning to impact positively on the lives of Nigerians," the minister said.
His comments come at a time when the APC is coming under major criticism by the opposition Peoples Democratic Party (PDP) over various challenges facing the nation.
Earlier, the PDP in a statement by its National Publicity Secretary, Kola Ologbondiyan, said it was not impressed with the APC over what it described as a violation of the tenets of democracy and trampling on rights of citizens.
The party also challenged the presidency and the APC to account for the over N10 trillion public fund allegedly stolen by its leaders and members of an alleged cabal in the presidency.
Furthermore, the party asked the presidency to address Nigerians on a leaked memo allegedly detailing corrupt oil contracts to the tune of N9 trillion at the Nigerian National Petroleum Corporation (NNPC) and the ministry of petroleum resources, which are under president Buhari's direct supervision as the Minister of Petroleum Resources.